The Sleepers Almanac
The Sleepers Almanac X – Submissions Open January 12th
Submissions are being invited for the tenth – and the last – Sleepers Almanac. Works must be submitted (via the Submittable button below) between January 12th and January 31st in order to be considered. As always, we highly recommend that you read previous Almanacs so that you're familiar with the kind of work we publish.
We encourage submissions from all around the world.
As per usual, as well as short stories, we will publish a limited number of illustrations and poems in the Almanac (see previous Almanacs for examples).
Submissions must be accompanied by a low-res (under 2MBs) photo of the author holding the most recent issue of a Sleepers Almanac that they own. In doing so, you are granting Sleepers permission to use this photo in publicity. This photo should be named 'mewithalmanac.jpg'.
We will accept one submission per person.
Pieces up to 10,000 words can be submitted.
Please do not submit work that has been published elsewhere.
Written submissions must be typed in Word, double-spaced, in 12-point. Graphic submissions can be supplied as PDFs.
Please make sure your name appears nowhere on any of the pages of the document.
Submissions via Submittable only (submissions sent in the post or by email will not be accepted).
All authors whose pieces are accepted will be notified by the end of April, 2015.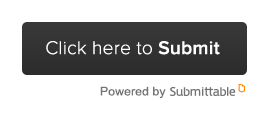 The Sleepers Almanac No. 9 – April 2014
Edited by Zoe Dattner and Louise Swinn
2014 marks the ninth edition of this perennial favourite and features new stories from Ryan O'Neill, Pierz Newton-John, Kirsten Tranter and a great treasure trove of others you may never have heard of. The Almanac celebrates the short story, and includes stories up to 10,000 words long. If you have a major crush on the short story, then this is for you.
Available as an ebook, a p-book, and as an App, and heading your way this April. To get your kits on previous editions, head straight to our online store.
Reviews of the previous editions:
"What is perhaps most noteworthy about The Sleepers Almanac No. 7 is the great balance Dattner and Swinn have brought to the col- lection as a whole. There's a satisfying variety in the subject mat- ter and tone of the stories, and there's a nice variation in structure that keeps the reading experience here always fresh and never dull, and that makes for a very impressive anthology of writing." – Canberra Times
"This year's is another hefty contribution to the good health of short fiction in Australia, with the weight towards material by new and emerging authors." – Kerryn Goldsworthy, Sydney Morning Herald
Booksellers: for all distribution enquiries, Random House via Hardie Grant Books: 03 9753 4511.